You don't have to be Jewish to love Jewish Theatre Grand Rapids!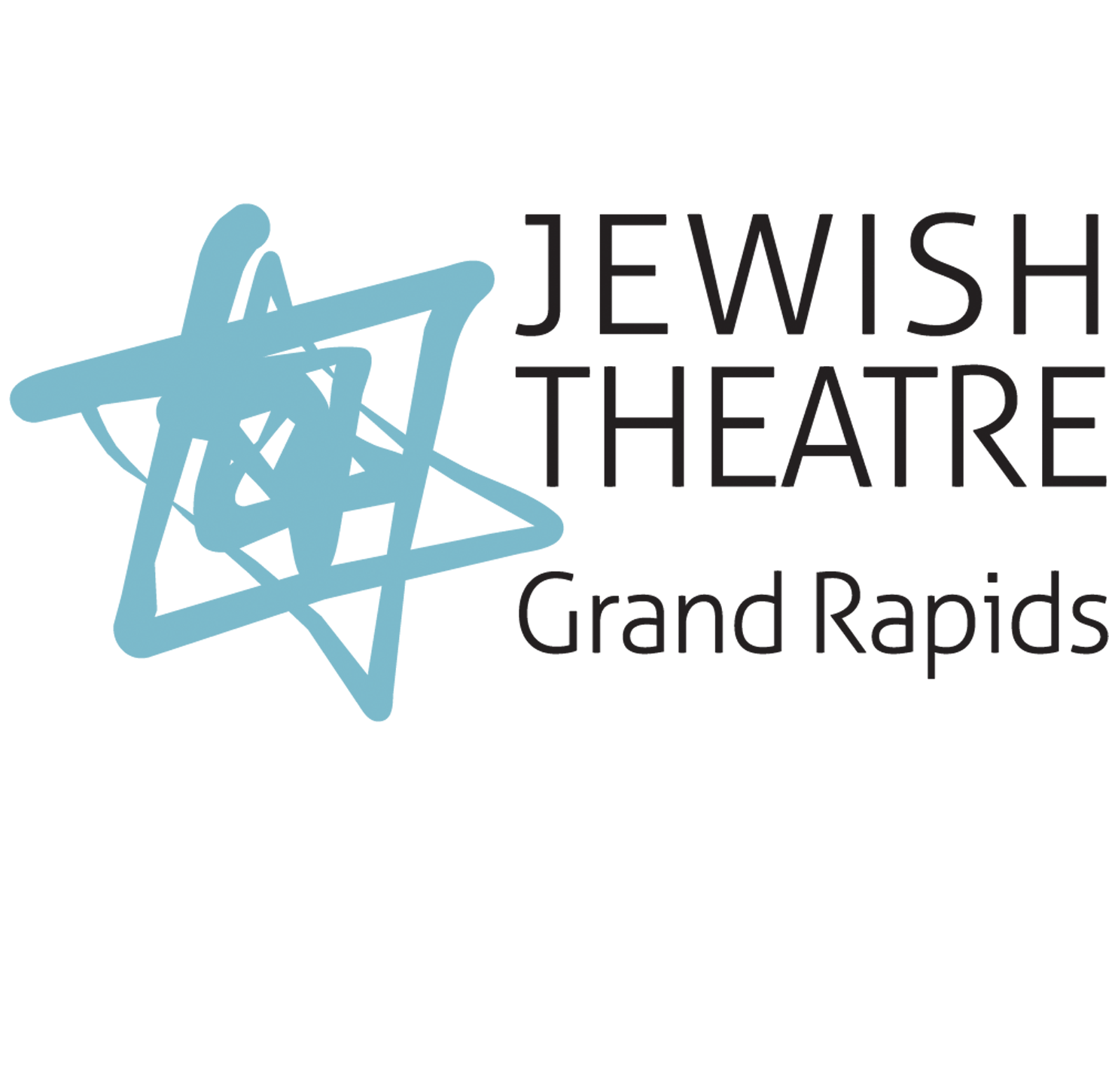 Jewish Theatre Grand Rapids has chosen three wonderful productions to share with you this season. Though our productions may have Jewish themes, they are always universal in appeal. Our goal is to enrich the Jewish experience in West Michigan, while informing, educating, and engaging our patrons. It's live theatre to learn, love and laugh with!
PERFORMANCES are on Thursdays and Saturdays at 7:30 p.m., and Sundays at 3 p.m. We have a new online subscription and ticketing system. If the PURCHASE TICKETS button is enabled on the sidebar you may purchase tickets online for any of our productions at any time. Even Season Flex Pass holders may make show date and seat selections using our online ticketing portal. Tickets can also be obtained by calling the Box Office at 616-234-3946 the week prior to the show opening.
Season Brochure Purchase a Season Pass
Announcing our 2021-22 Season
Coney Island Christmas [Face masks and proof of vaccination will be required]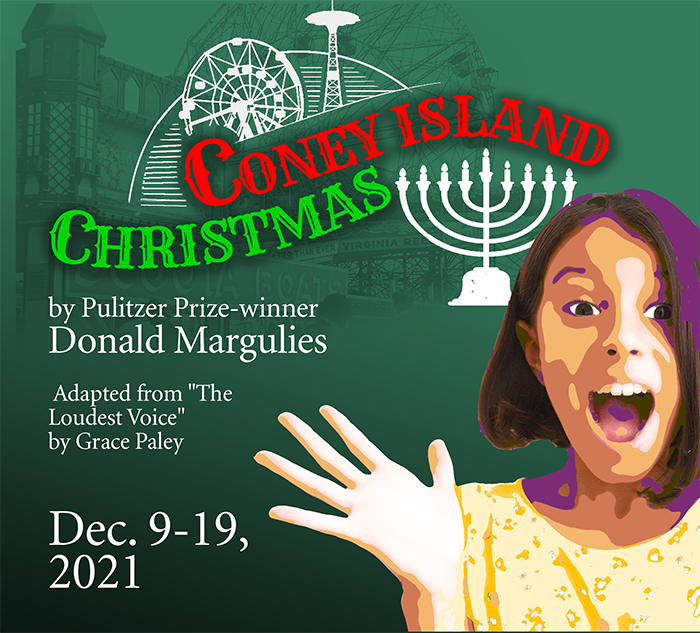 December 9, 11, 16, 18, 2021 at 7:30 p.m.
December 12, 19, 2021 at 3:00 p.m.
Written by Donald Margulies
Directed by Todd Avery
[Face masks and proof of vaccination will be required]

Coney Island Christmas: Pulitzer Prize-winner Donald Margulies weaves together nostalgia, music, and merriment in this new seasonal classic. A holiday show for people of all ages and all faiths. Coney Island Christmas introduces us to Shirley Abramowitz, a young Jewish girl who (much to her parents;' exasperation) is cast as Jesus in the school's Christmas pageant. As Shirley, now much older, recounts the memorable story to her great-granddaughter, the play captures a timeless and universal tale of what it means to be an American during the holidays.
"Gave me the gift of wonder...incredible enchantment" — LA Times
"A jewel...simply hilarious!" — Variety
"The biggest hit of the jam-packed holiday season!" — Backstage
[Face masks and proof of vaccination will be required]

Dov and Ali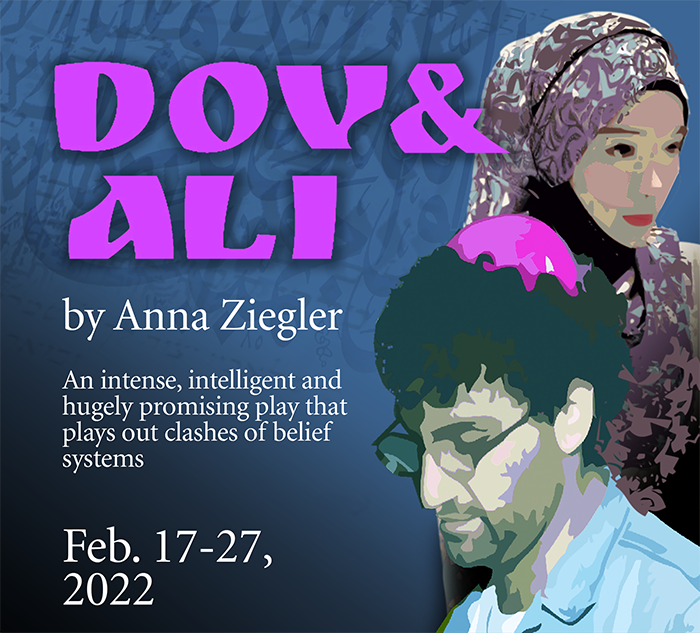 February 17, 19, 24, 26, 2022 at 7:30 p.m.
February 20, 27, 2022 at 3:00 p.m.
Written by Anna Ziegler
Directed by Ian Ruel and Danira Stanojevic
Dov and Ali: Once upon a time, in the middle of a school, in the middle of Detroit, in the middle of the United States of America, there was a confused teacher and a precocious student. When Dov, an orthodox Jew, and Ali, a strict Muslim, get caught in a cultural crossfire, both are confronted with the same choice: Will they stand by their beliefs or face the devastating consequences? Anna Ziegler's play is an intimate time bending odyssey about the value of faith in god, our fathers, and ourselves. See Dov, an orthodox Jew struggling with his religious identity, while Ali, Dov's student, who prioritizes his Muslim faith above all else, unkowingly guide each other toward what they need most: forgiveness.
"…a flawless play…In a time of ceaseless snark and cynicism, its earnestness in asking bigger questions can be downright refreshing." — NY Times
"In an American tradition of plays such as Oleanna…Anna Ziegler's four-hander is an intense, intelligent and hugely promising play that plays out clashes of belief systems in the classroom." — Guardian (UK)
"DOV AND ALI is a powerhouse play that drives its way through an hour and a half of twists and turns about race, individuality, human relations and role models…There is a resounding truth that pours out of it in all directions…and yet [it] doesn't preach. There are no answers offered, there are no morals proffered, but when theatre is this good, it reminds you how essential it is." — WhatsOnStage.com
"DOV AND ALI is an acutely observed exploration of the hypocrisies that…engulf us today…Ziegler's script packs a powerful punch…An incredibly moving play that challenges notions of freedom, expectations and ultimately forgiveness." — British Theatre Guide
"[A] gripping new play about a placatory Jewish teacher and a viciously intense Muslim pupil in a Detroit school, both of whom have similarly divided cultural loyalties. It's beautifully wrought." — Telegraph (UK)

Biloxi Blues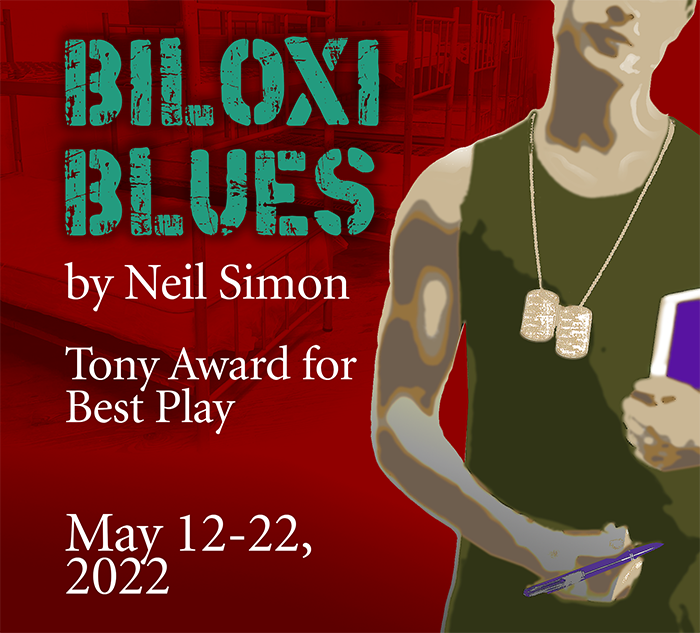 May 12, 14, 19, 21, 2022 at 7:30 p.m
May 15, 22, 2022 at 3:00 p.m.
Written by Neil Simon
Directed by Carrie McNulty
Biloxi Blues is second in Pulitzer Prize-winning playwright Neil Simon's trilogy which began with Brighton Beach Memoirs and concluded with Broadway Bound. When we last met Eugene Jerome, he was coping with adolescence in 1930's Brooklyn. Here, he is a young army recruit during WW II, going through basic training and learning about Life and Love with a capital 'L' along with some harsher lessons, while stationed at boot camp in Biloxi, Mississippi in 1943.

"Besides being extremely funny, Biloxi Blues is Mr. Simon's first serious attempt to examine his conscience as an artist and a Jew." — NY Times