You don't have to be Jewish to love Jewish Theatre Grand Rapids!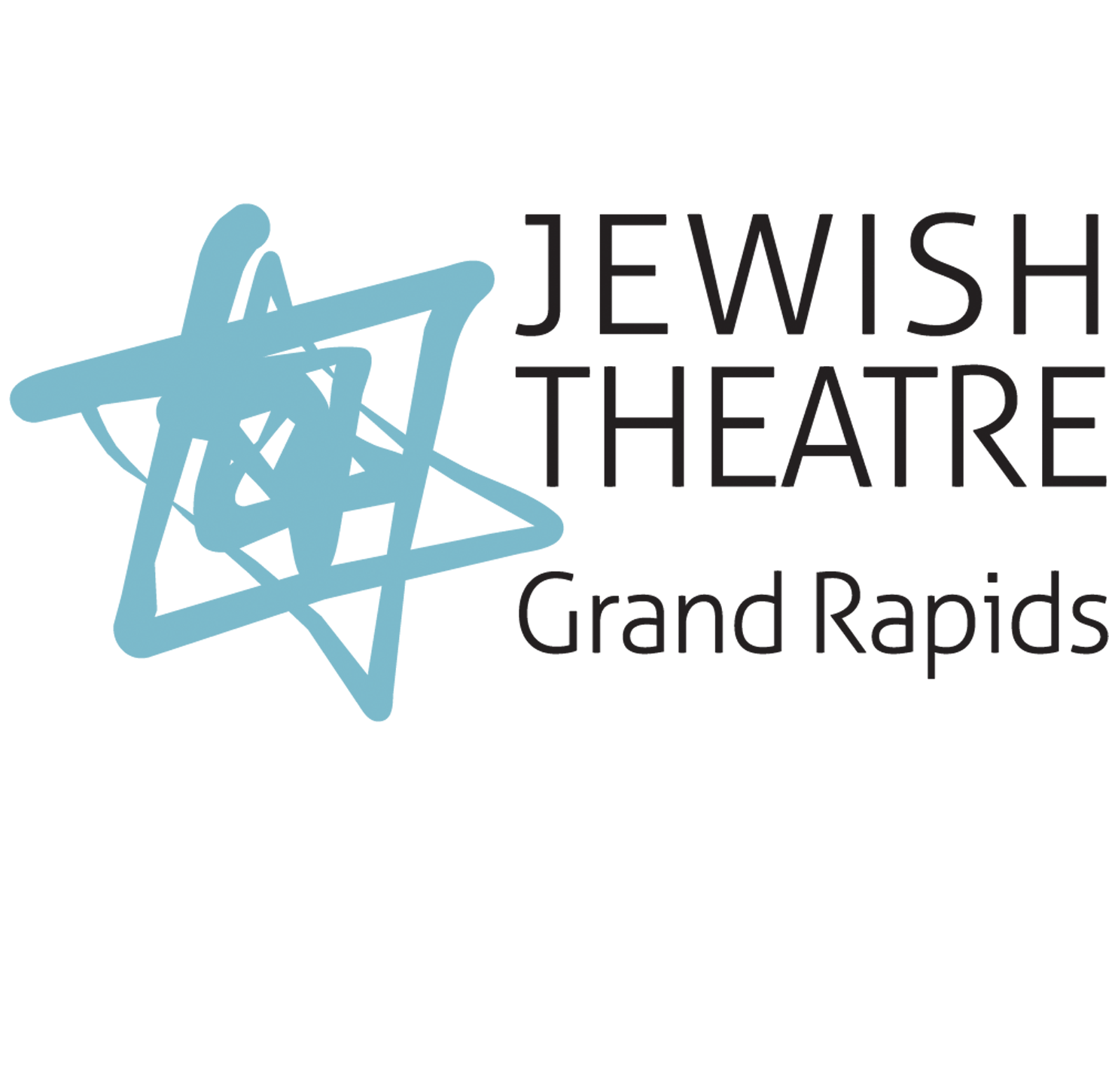 Jewish Theatre Grand Rapids has chosen three wonderful productions to share with you this season. Though our productions may have Jewish themes, they are always universal in appeal. Our goal is to enrich the Jewish experience in West Michigan, while informing, educating, and engaging our patrons. It's live theatre to learn, love and laugh with!
PERFORMANCES are on Thursdays and Saturdays at 7:30 p.m., and Sundays at 3 p.m. We have a new online subscription and ticketing system. If the PURCHASE TICKETS button is enabled on the sidebar you may purchase tickets online for any of our productions at any time. Even Season Flex Pass holders may make show date and seat selections using our online ticketing portal.
Season Brochure Purchase a Season Pass
Announcing our 2021-22 Season
Chanukah Shorts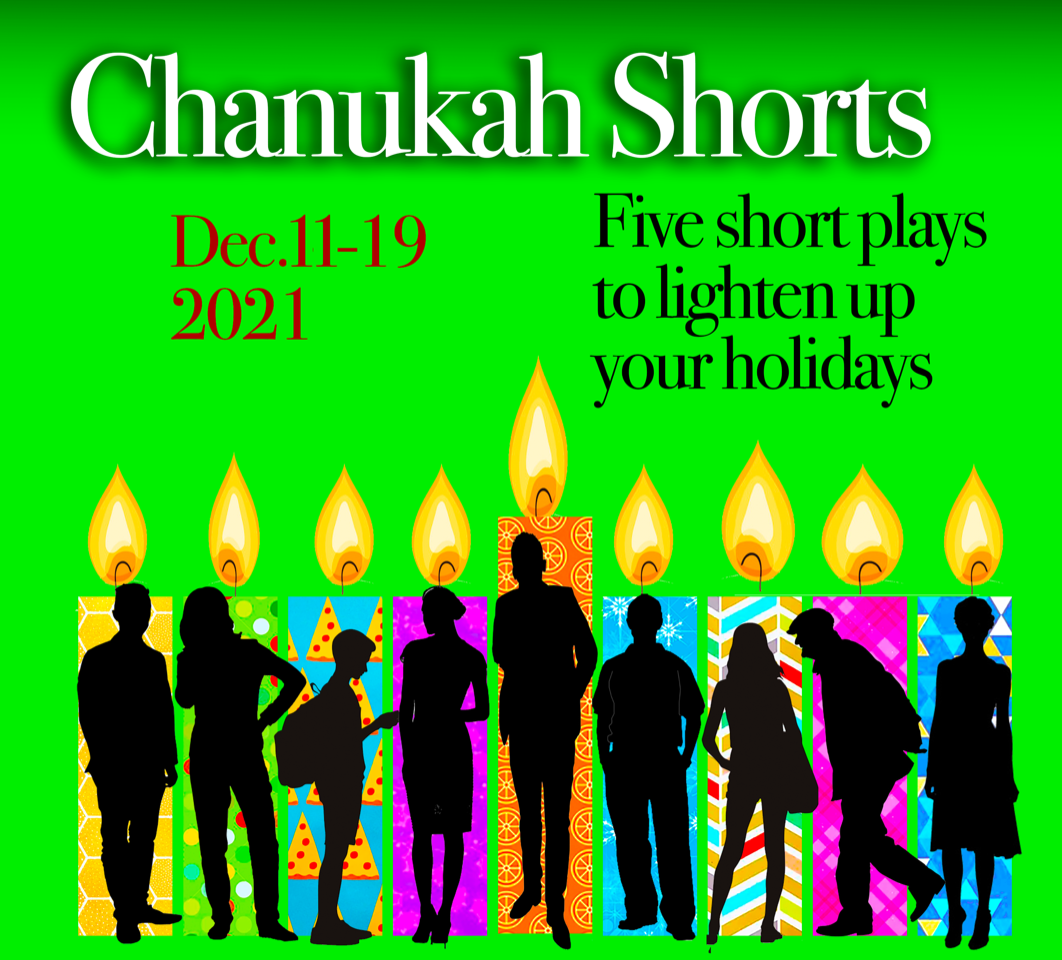 December 11, & 18, 2021 at 7:30 p.m.
December 12 & 19, 2021 at 3:00 p.m.
Written by Various
Directed by Andy Schneider, Mary Beth Quillin, Dariius Coquitt, Jason Marlett, Jacob Dunham
[Face masks and proof of vaccination will be required]

Chanukah Shorts. A series of short 10 to 25 minute humorous plays about the meaning and traditions of Chanukah and other Jewish celebrations.
The Miracle of Chanukah by Sheri Wilner
Ryan's mother Marilyn has invented a Chanukah ritual to ensure her family acknowledges the holiday's true meaning; after the first candle is lit, each person must talk about a miracle that happened to them during the year. When Ryan's new girlfriend Leila describes a miracle that's too fantastic for the others to believe, she forces them to accept the limits of their faith.
The First Night of Chanukah by Sheri Wilner
It's the first night of Chanukah and David Schwartz is stranded in the Devil's Lake, North Dakota airport. As he bemoans his fate of being "the only Jew who's ever been in North Dakota," a mysterious stranger named Morris Rosenberg appears with a menorah that he asks David to help him light. Although David protests that his cigarette lighter is empty, Morris proves that through the power of faith, miracles do happen. This play draws on historical research about Jewish homesteaders in North Dakota during the turn of the century.
Home for the Chalidays by Sharyn Rothstein
A suburban Jewish family returns home on the third night of Chanukah to find that their house had been broken into. Panic and distrust conspire to convince the family that their neighbor's latent anti-Semitism has played a role in the vandalism. Home for the Chalidays is a hysterical satire about the conflicting roles of secularism and cultural differences and, ultimately, the evolving nature of the American Jewish family.
Rabbi Hersh and the Talking Lobster Mattthew Freeman
Jim Clawtail is a lobster who wants to be Jewish. He has come to Rabbi Hersh for the third time making his case for wanting to be Jewish but the problem is that lobsters are not kosher.
Bar Mitzvah Boy by Samara Siskind
Thirteen-year-old Samuel Rosenbaum is finally a man. It's the day of his Bar Mitzvah and he's survived reading the Torah, ballroom dancing, and crazy relatives...but will he be able to get the girl?
[Face masks and proof of vaccination will be required]

Another Antigone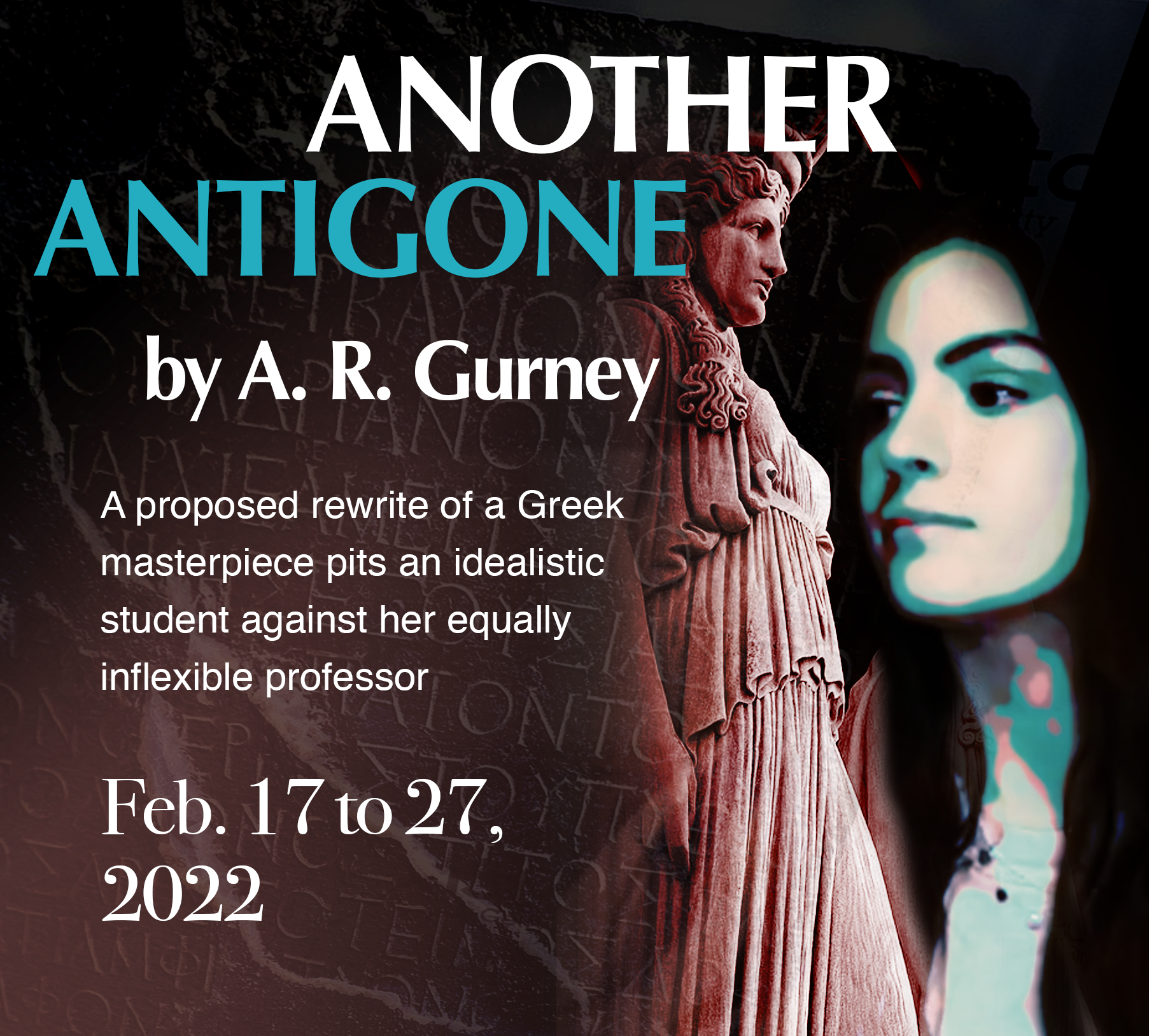 February 17, 19, 24, 26, 2022 at 7:30 p.m.
February 20, 27, 2022 at 3:00 p.m.
Written by A.R. Gurney
Directed by Danira Stanojevic
After many years of teaching the classics at a New England university, Henry Harper is not surprised by much—and particularly not by precocious students who want to rewrite his beloved Greek masterpieces to reflect current sociopolitical concerns. So when a gifted young Jewish student, Judy Miller, announces that she intends to submit an updated, anti-nuclear version of Antigone in place of the formal paper he has assigned to her, Henry is adamant in his refusal. Unfortunately, Judy (who needs the credit from his course to graduate) is as stubborn as her professor, and when she resolves to defy him and produce her play on campus, tensions begin to mount. Judy also lodges a complaint with the university grievance committee, which elicits a visit from the dean not only to plead with Henry to soften his stand but also to warn him that accusations of anti-Semitism (however unfounded) have arisen. Before long it is evident that what is at issue for Henry is not just a matter of academic integrity but of his very livelihood. Inexorably, he feels himself becoming Creon to Judy's Antigone and, in the final essence, even his willingness to relent and give her a passing grade is insufficient to save him from the unhappy fate that must inevitably follow when conscience, for whatever good reasons, yields to expediency.

A witty, provocative and continually absorbing examination of some of the more vexing problems besetting present-day academe. An Off-Broadway success at Playwrights Horizons.
"Gurney is writing a play for our times, particularly our academic times." —NY Post.
"A synopsis can only hint at the romantic strength and richness of this splendid play…" —The New Yorker.
"…there is an abundance of meaty, stimulating dialogue, filled with the sly wit that has become his trademark." —BackStage.
"…witty observations from the front lines of those American universities now more preoccupied with fund raising and job placement than with the verities of a classical education." —NY Times.

Biloxi Blues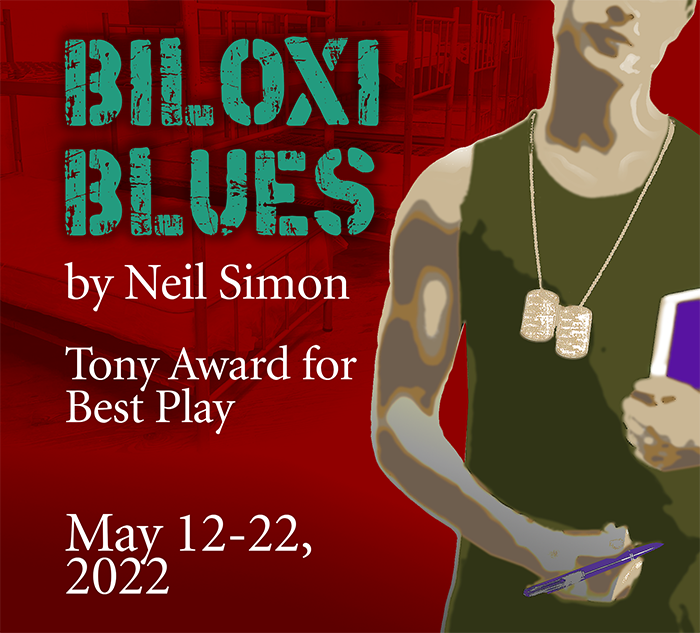 May 12, 14, 19, 21, 2022 at 7:30 p.m
May 15, 22, 2022 at 3:00 p.m.
Written by Neil Simon
Directed by Carrie McNulty
Biloxi Blues is second in Pulitzer Prize-winning playwright Neil Simon's trilogy which began with Brighton Beach Memoirs and concluded with Broadway Bound. When we last met Eugene Jerome, he was coping with adolescence in 1930's Brooklyn. Here, he is a young army recruit during WW II, going through basic training and learning about Life and Love with a capital 'L' along with some harsher lessons, while stationed at boot camp in Biloxi, Mississippi in 1943.

"Besides being extremely funny, Biloxi Blues is Mr. Simon's first serious attempt to examine his conscience as an artist and a Jew." — NY Times